Electronic Key Cabinets :
Towards a secure and autonomous key management

Do your staff need access to the shared keys of your company's security-relevant premises, vehicles, or equipment at any time of the day or night? Traditional key boxes, secured by a standard lock system (key, bolt, padlock, code…), do not offer a sufficient level of protection and flexibility? Are you looking for a sophisticated system to securely control and efficiently track your assets? Don't waste time organising your numerous key rings and keeping a record of their every move anymore. With an electronic key cabinet, you can easily program and control who has access to what and when. It is an efficient solution for restricting access to your keys and assets, while always ensuring their availability strictly according to your rules and needs.

An automated management system for your keys and valuable assets
---
The operating principle of an electronic key cabinet is simple: in the cabinet, each item is firmly attached to an electronic key ring securely locked in place. To gain access, the user must first identify himself on the cabinet terminal using his PIN code, a RFID reader (key fob, card, etc.), or a biometric one (fingerprint). Depending on his access rights, the key management system automatically unlocks the door and releases the authorised key rings. Each slot is backlit by a LED with a clear colour code: red and green indicate respectively whether the key ring is locked or not, orange designates the slot assigned to a ring to be returned. The user can then simply pick up a key ring from the available selection or put back the ones he no longer needs. In addition to controlling and allocating your assets for you, the intelligent system records every movement for further follow-up.

Tailor-made operating thanks to comprehensive and intuitive management software
---
To configure and manage user access rights, the key cabinet comes with web-based software with integrated online help. By default, you are able to manage all your cabinets online, using a single system, from any device that has a browser (laptop computer, tablet, smartphone…). At any moment you can make configuration changes, administer the access rights of a specific key ring or group of key rings, and extract a particular history of use.
If you want to make the access control of your assets even more flexible or secured, there is a long list of options available:
reservation of a specific key ring for a customisable period of time

maximum use period

dual authorisation requiring both a user and their supervisor to identify themselves

the possibility of encoding simple information about a particular key ring (car mileage, fuel level, parking slot, etc.)

the obligation to indicate a reason for use

Etc.
This high-performance tool integrates also perfectly into other systems, such as access control, time management or alarm management systems. For instance, the access to the protected contents of the cabinet is regulated via a proximity reader, just like the access to your premises and buildings. A single key fob can be used for both systems. As for the events recorded by the cabinet, they can trigger alarms in Uniguard, our alarm monitoring software.
Do you need to keep your keys and valuables in a secure place?

Contact IDtech by telephone or our online form for further information or for a quote.
A versatile and scalable storage solution that meets all needs
---
Quite contrary to what its name suggests, key cabinets do not only help you manage the keys to your rooms, your lockers, or your car fleet. This intelligent system can also work wonders if you are looking for an automated and efficient asset management solution more generally. Whether it's tools, bank cards or radios you want to secure, various accessories make it possible to attach all types of objects to an electronic key ring in order to safely store them in a high-security and innovative cabinet.
This product comes in several versions, with different sizes and storage capacities. Depending on the model, a cabinet can hold and protect between 8 and 384 key rings thanks to the possibility to use simple our double racks. To adapt to the evolution of your needs, you can easily combine several cabinets that will be managed by a single terminal. Add a keyboard, a touch screen, or a biometric reader to further maximise user comfort.
Transparent asset management guaranteed
---
At any time, the key cabinet gives you a clear overview of the availability of your assets. You can see at a glance which assets are in stock and which slots are empty, indicating that the key ring is in circulation. Key removals and returns, as well as events, are logged to allow the efficient monitoring and planning of your assets. Via the management software, you have access to the history of a key ring and can export precise reports by user, key ring or date and time.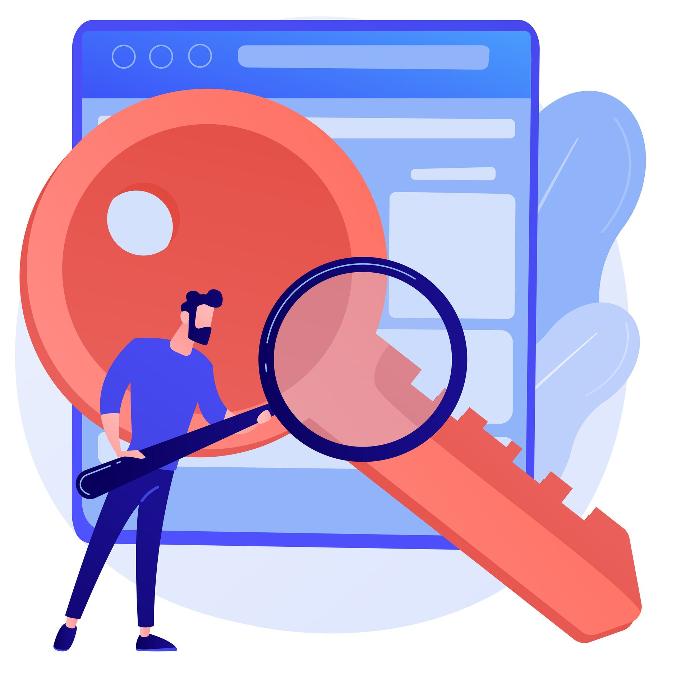 Entrusting the organisation and management of your keys to an intelligent key cabinet means opting for a secure and reliable management solution:
Efficiency: Say goodbye to errors in records, poor organisation, and delayed asset management!

Availability: The key cabinet guarantees 24/7 access to your keys and other assets, without mobilising staff.


Autonomy: The cabinet does not require neither a network connection nor a server to operate.


Resilience: Thanks to its integrated emergency battery, the cabinet remains perfectly operational in the event of a power failure.

Traceability: Every movement of an electronic key ring is logged and stored. At any time, you know who is using what.

Sturdiness: Electronic key cabinets have a robust and compact design, based on a reinforced steel structure with no visible hinges. Equipped with a strong automatic shutter or a reinforced door, they are designed to resist break-in attempts. Their concealed fixing points allow secure wall fixing.

Security: Removing or dismantling the cabinet or part of it without valid permission can trigger an alarm signal sent to your alarm monitoring system, such as IDtech's Uniguard software. In case of emergency, the cabinet can be opened manually using a special key.
Your Dynamic Snippet will be displayed here... This message is displayed because you did not provided both a filter and a template to use.