Why access control
Access control systems offer you a secure yet flexible means of deciding who has access to your premises at what times. This provides physical security to your assets and your people while easily allowing those who need access to do their work.
Much better than locks and keys, our security and access control solutions lets you track all access to your facilities and lets you grant, change or remove access rights at any time.
Authorizing and tracking who is in your perimeter is critical. In case of emergency, the system can generate a dynamic evacuation list to ensure everybody is safe and accounted for.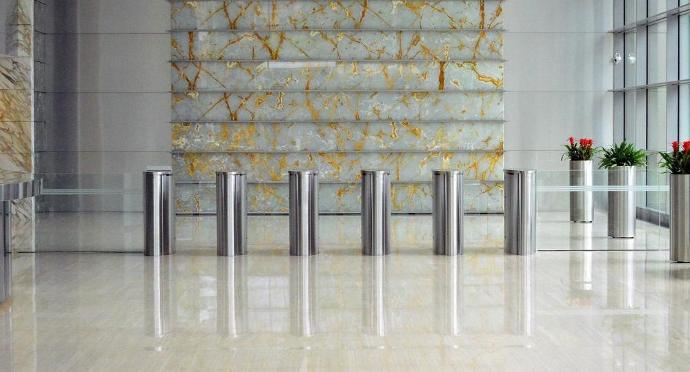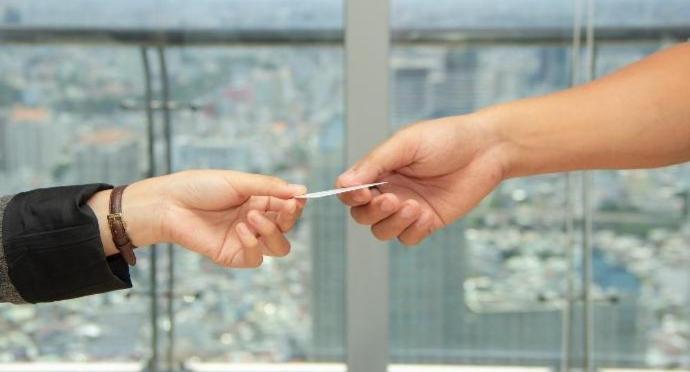 Secure yet flexible solutions
Our electronic access control solutions start with authorizing and tracking access to your facilities. You can grant, change and remove access rights at any time.
IDtech's software and access controllers are part of an open system that allows you to choose card and biometric readers from a large array of manufacturers to fit your needs.
Our solutions can be connected to additional security solutions including time management, visitor management, video surveillance, intrusion, fire safety, meeting room management and more.
Simple or more advanced
At IDtech, we are expert at designing and implementing the physical access control solution that meets your security requirements with unlimited scalability.
Whether you need a stand-alone solution for one site or integrated for multiple facilities across different regions or countries with differing security requirements, IDtech has the solution for you.
We provide physical or virtual security cards, biometrics, QR codes, license plate recognition (ANPR), PIN code keypads and more; the system elements - software, electronics, readers, card technology - will be designed to suit your specific security requirements and be fully scalable.
An access control system comprises:
a personal identifier – a "credential" – for example, a security card, a key fob, a plate number or a fingerprint

devices called "readers" that recognise these identifications: proximity RFID card readers, biometric fingerprint reader, face recognition devices, etc.

electronic systems called "controllers" that manage access, for example, allowing a door to be opened

a software application to manage the access rights and related information.
There are many variations to the different components; these need to be chosen and then made to work together. It is the design of the end-to-end solution and the encryption technology at every level that defines your level of physical and cybersecurity.
IDtech works with you to define your requirements and to choose the right combination of components for your needs.
Credentials and technology
Your security is important – your solution must be secure.

Your secure access card
While access badges may look the same from the outside, on the inside they offer very different levels of security.
At its simplest, a security card sends a number, unencrypted, that can be recorded with cheap devices bought on the web and replayed to your proximity card readers to gain access.
IDtech cards use fully encrypted communication protocols that evolve to stay one step ahead of hackers' attempts to break them, so that they cannot be copied or replicated. Our recent designs are based on Mifare DESFire EV2 and EV3 card technology.
More than a security card
The last few years have seen significant development in other forms of credentials, in particular biometric such as contactless fingerprint, palm or face recognition, as well as virtual credentials linked to smart phones.
With the right attention to privacy requirements, these forms of credentials are a strong addition to your access control solution.
Your own company card, multi-application
We create your unique coding so that your neighbour's badge will never open your door.
Modern cards can be used for functionality additional to access control, including computer login, canteen wallet, photocopier use and more.
IDtech will help you find the right, secure solution for your entire needs.
Double authentication
However well designed, a badge in the wrong hands will still give access.
For high security locations, it is preferable to associate a security card with an additional means of authentication, one that associates it with its owner. For instance, the badge can require a PIN code or a fingerprint.
Ask us about how to identify your most vulnerable access points and how to control them with the right combination of technologies.
Your facilities
Do you need better, more secure, easier-to-use access control? Do you have one stand alone premise requiring a standalone system? Or a multi-site facility that requires integration with other security applications?
Contact us
Our team will work with you to define your solution and choose the components best suited to your requirements.
Your solution installed
Our network of certified installers and electricians will install the equipment and IDtech will assist them in the configuration and start-up.
Ongoing support
Extending your facilities? Changing requirements? Our dedicated helpdesk is there to support you through the life of your system and beyond.
Your Dynamic Snippet will be displayed here... This message is displayed because you did not provided both a filter and a template to use.